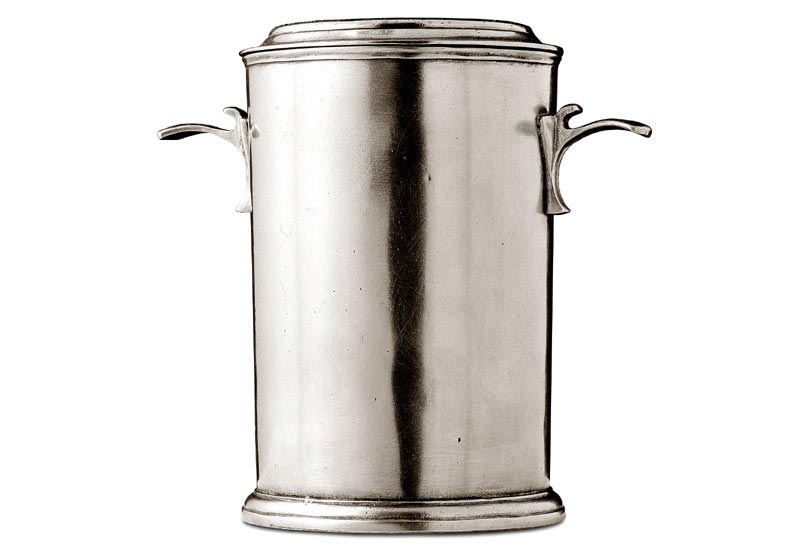 In around 1790, wine coolers had straight sides and a flat pedestal; barrel-shaped versions decorated with circles were later produced. They subsequently featured feet ornated with pod-shaped mouldings and two ring-shaped or horizontal handles.

Our pewter wine coolers have a solid appearance and a particular patina which is never dark and you only need water and soap to give them again their original shade. They are accurately manufactured in order to seem "antiqued" and they give to the table the right warmth. They are reminiscent of and inspired by the classical traditions that have decorated the tables of noble families throughout Europe over the centuries.

The alloy used satisfies all EEC and USA regulations governing containers for alimentary use.